What You Should Know About Your Apartment Fitness Center In Fishers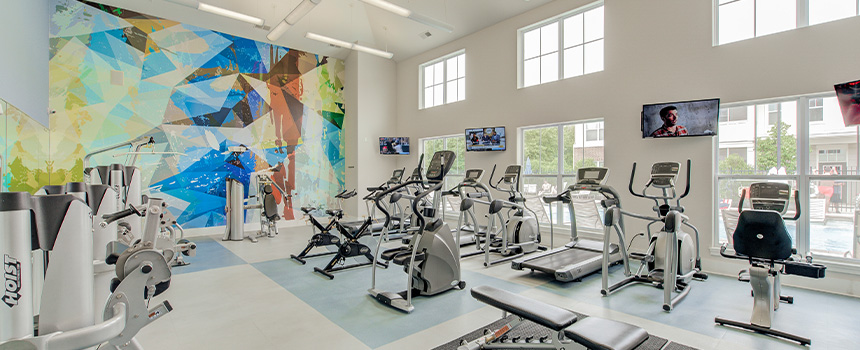 It's no secret why an abundance of apartment communities offer a fitness center among their many amenities: people want them! If you make use of your apartment fitness center properly, it is likely to help you lead a healthy lifestyle and enhance your experience at the property. Here's a fast list of expectations regarding your Fishers apartment fitness center.
Your Apartment Fitness Center In Fishers Is Intended To Help You Achieve Your Fitness Targets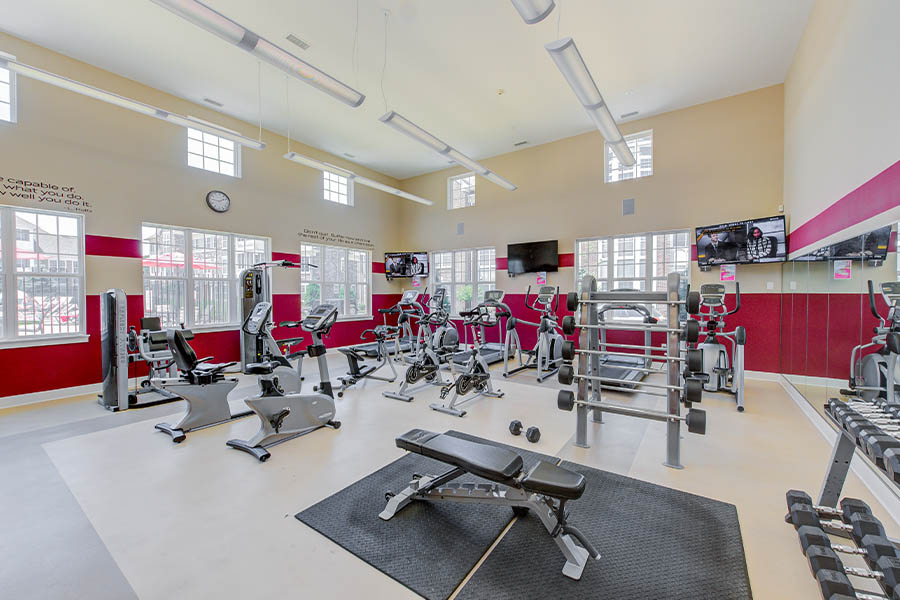 We all know we ought to have a regular workout plan, but you likely don't have an area for treadmills or other machines in your apartment. You could become a member at a local gym, but that takes extra money and time. Having access to an apartment fitness center in Fishers is likely to help you achieve your fitness goals as it's more convenient. The fitness center is a few steps from your door, and you aren't required to worry about monthly dues. The likelihood is greater that you will put in the effort when you have a gym right around the corner. Some properties may even offer additional group classes for Zumba or yoga that are available at no cost to you.
Your Apartment Fitness Center Is Mainly For You And Other Residents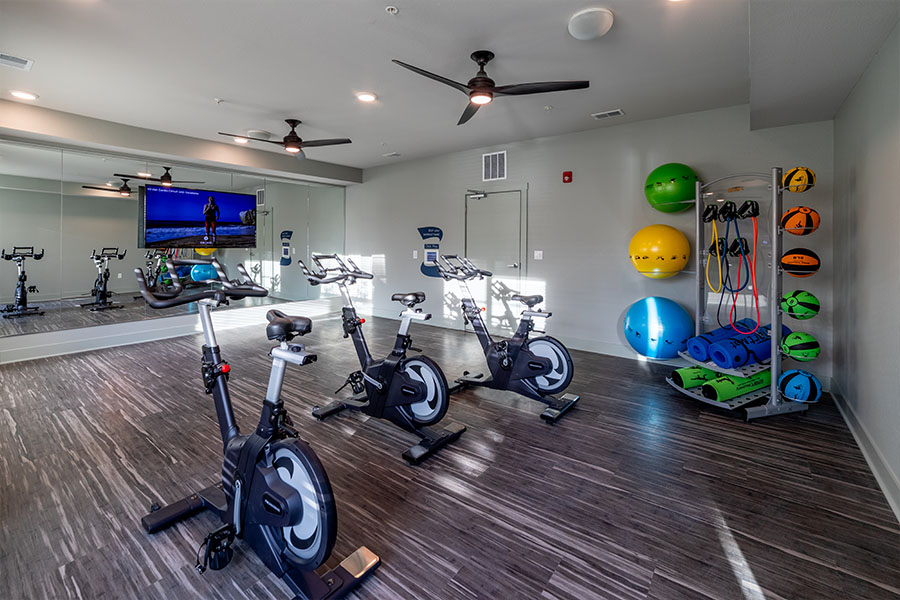 An added perk of your Fishers apartment fitness center is that it's intended to serve people who live on site and not the general public. This results in a quieter atmosphere and reduced wait times for certain pieces of equipment. If you prefer to exercise with a friend, you could be given permission to bring a guest. You'll need to make certain you follow the code of conduct for guests so other Residents aren't waiting for long periods. And if your apartment fitness center prohibits guests, you can still jog together around
the beautiful grounds of the property.
Your Apartment Fitness Center Has Guidelines For Everyone's Safety
Like any other workout facility, your apartment fitness center in Fishers has requirements all users must adhere to. You typically see them put up near the door, or perhaps you obtained them as you were issued your keys to the facility.
Become familiar with the posted instructions before going to the fitness center. They are designed to promote a safe, pleasant environment so all Residents will enjoy going to the gym. When you neglect to adhere to the guidelines, property management can revoke your ability to use the facility.
Policies will vary depending on the community, but they often include rules like these:
No food or open-top drinks allowed.
Use equipment only as intended.
Do not let anyone borrow your key.
Standard Gym Etiquette Is Expected At Your Apartment Fitness Center Too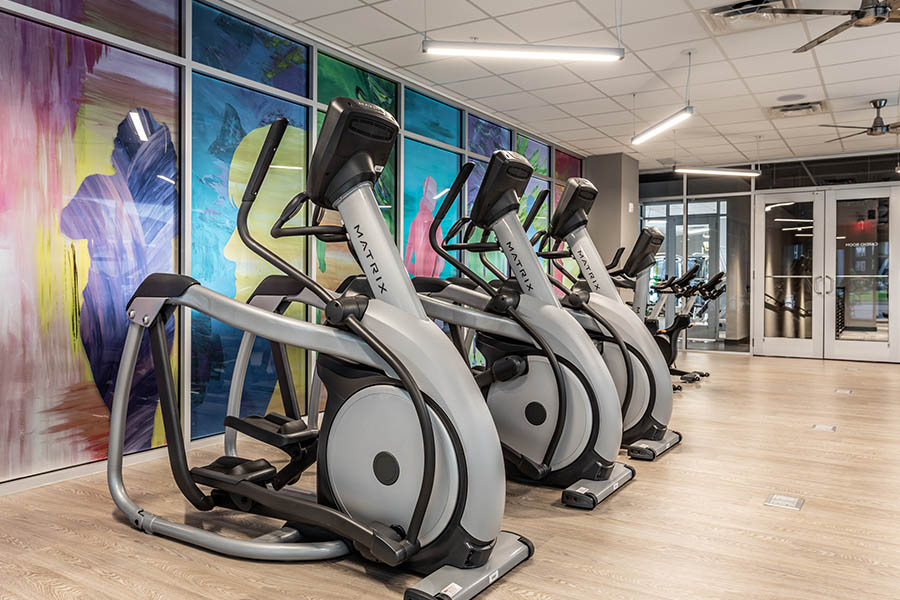 Your apartment fitness center has established guidelines, but there are some implied rules of conduct too. Like at any health club, you're expected to follow standard protocol when visiting the fitness center. By doing so you make everyone's workout experience more pleasant, so be sure to consider the following:
Don't hog machines when the fitness center is full. Use a piece of equipment for no more than 30 minutes so other Residents are provided an opportunity.
Enjoy music with headphones so you don't disturb others. If your area has TVs, lower the sound level so it's at a point where only you can hear. Exit the area when you must place or answer a call.
Clean off the equipment after using with a cloth, towel, or cleaning wipe.
Put equipment back where it belongs and turn off ellipticals and other machines.
Enjoy Your Favorite Apartment Amenities At Spark Apartments
It's simply not home unless your apartment features amenities perfect for your lifestyle. Find your new home with your favorite amenities at Spark. Our leasing specialists are here to help. Contact us at 463-210-1702 or schedule a tour to browse your options.