Easy Small Apartment Laundry Solutions In Fishers

You're overjoyed your new apartment has its own laundry nook. No more being forced to wait on neighbors to be finished with the machines in the community laundry room or lugging sacks of clothes over to a commercial laundry facility. But you've realized one minor concern. Your tight laundry nook doesn't have much room for anything else. Would you like to know how to best use your limited space? Check out these simple small apartment laundry solutions in Fishers.
Suggestions For Optimizing Your Small Apartment Laundry Closet in Fishers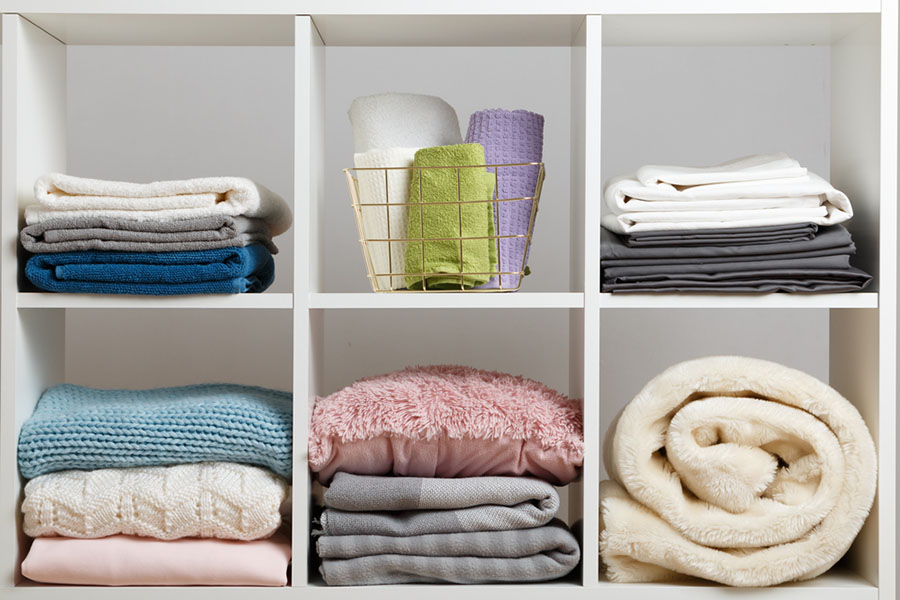 When figuring out your list of must-have amenities, a laundry hook-up was near the top. But now that you have one, you're worried about where to store all the things you need. Although the space may be cramped, you are able to make the most of it with the following tips:
Vertical shelving: In close quarters, it can help to go up. A sturdy tall shelving unit is often a great choice for a laundry closet or limited laundry room. Despite being only five or six inches in width, you'll have a nice amount of storage for your detergents and sprays. You could even have some additional shelving capacity for regular cleaning products.
Movable storage: You know that limited amount of space you have near your washing machine or dryer (or maybe between the two)? You can purchase portable laundry storage carts planned specifically for those areas. Made about five to six inches wide, these space-saving small apartment laundry closet solutions in Fishers are able to fit just about any place. And they're great for holding your stain removing sprays, detergent, dryer sheets, and more.
Door-hung ironing board with iron rest: You know the ironing board that's sitting in a corner of your dining room? There's a better location for it. An over-the-door holder is the perfect, space-optimizing answer. It's affordable, a breeze to put up, and most are available with a convenient compartment for your iron and ironing spray. Grabbing your ironing board and getting ready for an exciting evening in your new neighborhood couldn't be easier.
Curtains: Does your compact laundry nook not have a door? Some inexpensive curtains will be able to seal the room when it's not being used. Because of a practically limitless number of colors and designs, you can find curtains that coordinate with your decor. Employ a pressure-mounted extendable rod to support them. And whenever you're doing laundry and need somewhere to hang clothes, guess what you can use?
Baskets: Wire shelving is a customary feature in laundry nooks. While convenient, it also has a propensity to make things fall over when they're not situated precisely. Instead of having a jumbled pile of overturned bottles of bleach and detergent, try baskets. They'll help you keep things organized, and they are visually appealing!
Find An Apartment With A Laundry Room In Fishers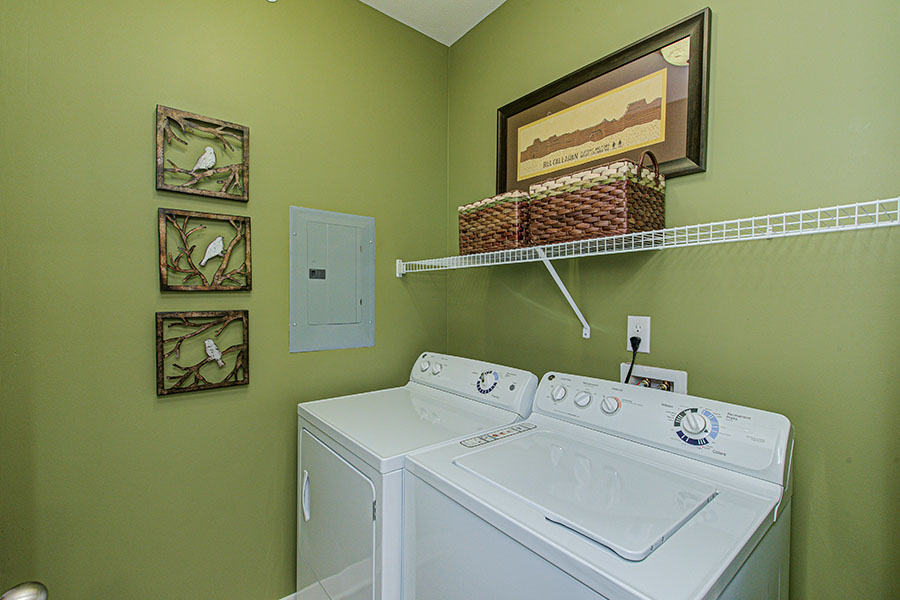 Now that you have a better understanding of how to optimize your laundry room, it's time to search for an apartment that has one! Spark Apartments has generous apartments with the built-in laundry hookups you want. You'll also discover a selection of other excellent amenities in this well-liked community. Call 463-210-1702 to speak with a courteous leasing specialist or just schedule a tour to begin.