Spend More Time Outside With These Apartment Patio Ideas In Fishers

Although your Fishers apartment community has some open-air options to explore, your unit's adjacent exterior area is your private link to the natural world. But it may not do much for you on its own. You might just find a small rectangle of concrete or an hanging strip attached to the living room. Luckily, we can offer some suggestions. Use these small apartment patio ideas for Fishers and design a fresh-air retreat right outside your back door!
Unwind Out Back With Small Patio Furniture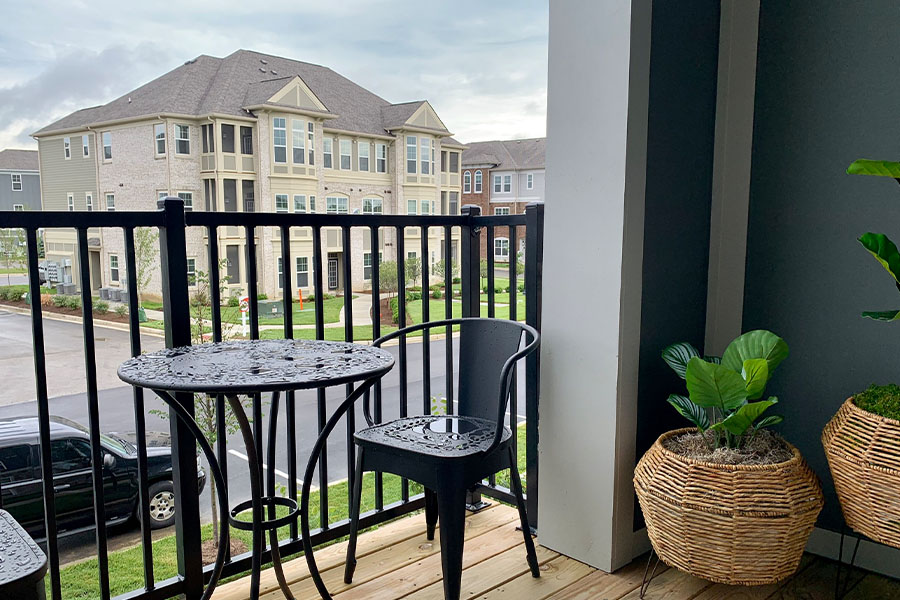 Even if you enjoy
a sizable apartment floor plan
, your exterior spot may not have an abundance of square footage. So to conserve what space you've been provided, steer clear of bulky patio furnishings and choose smaller options. The right sized patio chairs and a side table will fit better than massive sectional or full outdoor living set. Folding choices make sense for small environments and are easy to move into storage when cold weather arrives. Or you might think about hanging a hammock between support beams that you may effortlessly take down following your afternoon rest.
Enjoy A Little Color With A Fun Rug
You can give your patio a more homey feel with a fun rug. It should add a bit of style to a mundane balcony or patio and feel nicer under your feet than hard concrete or wood. Search for an outdoor rug that can survive the climate and is simple to clean. You should also chose a floor covering that harmonizes with your furnishings for a synchronized appearance.
Create A Green Sanctuary With Potted Plants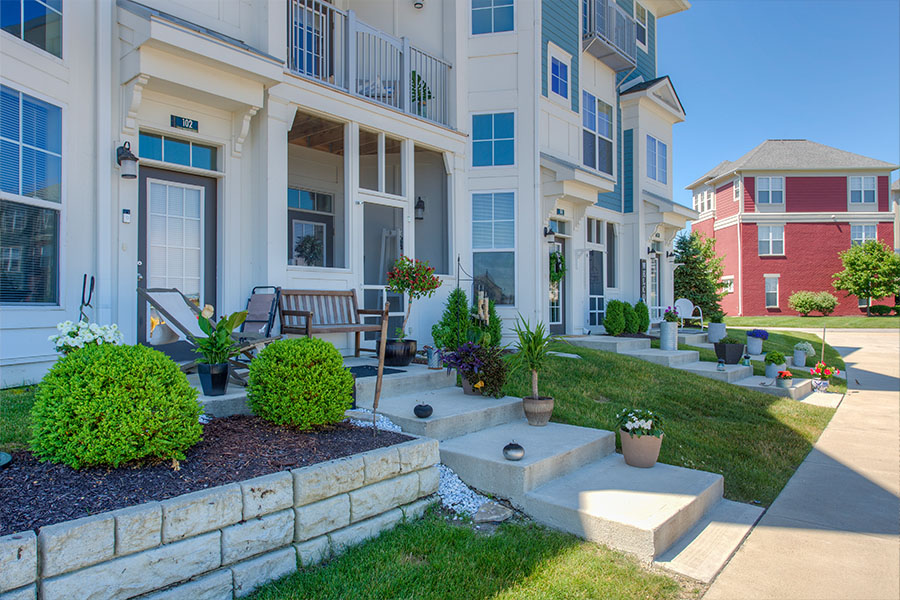 In the event you have a grower's mentality but no backyard, you can still enjoy a garden of potted plants on your balcony or patio. Most kinds of vegetables and flowers do well in containers. You can use a handful of strategically placed pots of flowers to embellish your area or fill the space with an abundance of greenery. When you have a roof above your outdoor space, choose options that thrive in limited sunlight and give them a good deal of water, as potted plants get dry quickly.
Create Some Seclusion Behind A Balcony Privacy Screen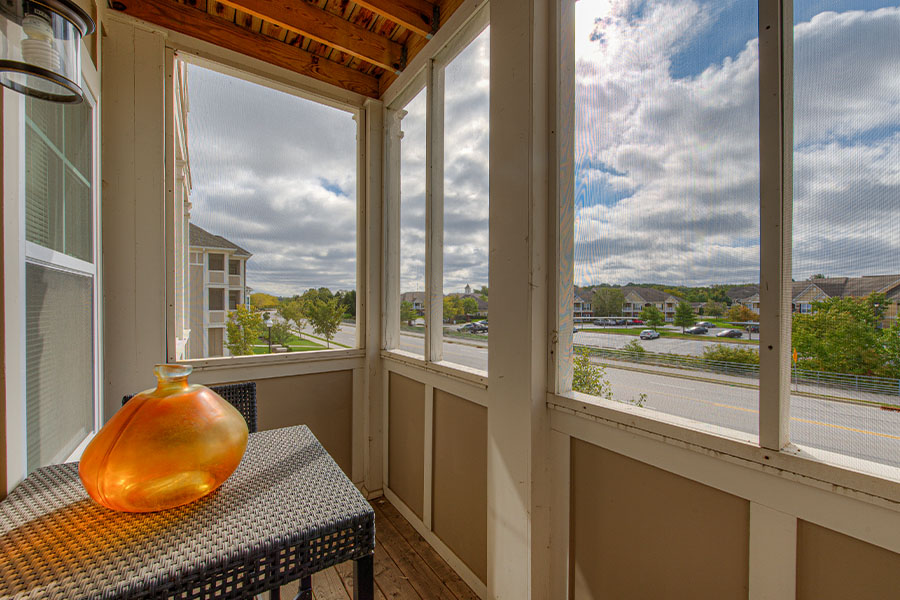 If you prefer the feeling that you're away from it all when you sit outdoors, use a privacy screen for your balcony. These devices are easy to put up and remove later if you move. They shelter you from the eyes of onlookers while still providing a nice view as you unwind. A balcony screen will even help produce
a more suitable outdoor space for four-legged friends
and littles ones to play.
Add A Finishing Touch With Your Preferred Enhancements
You can truly make your outside retreat your own with some decorative apartment patio ideas in Fishers. Entertaining or stylish weather-appropriate accents can provide your patio an individualized touch. Add an enchanting wind chime, cute garden ornament, or whimsical piece of art that you enjoy. A plug-in or battery-run waterfall or light on the table will offer some zen. Or hang party lights for a cozy scene at nightfall. You might even decorate your patio with ornamentation for each holiday!
Try Your Apartment Patio Ideas For Fishers At Spark Apartments And Make Yourself At Home
At Spark, you'll find spacious upscale apartments with ample outside space to kick back and take it easy. You can also take advantage of our incredible property amenities. Dial 463-210-1702 or schedule a tour to consult with one of our helpful leasing agents about securing your next home.