How To Create A Home Office In A Small Apartment In Fishers

Remote work is here to stay for numerous employees, whether you live in a house or a one-bedroom apartment. If you find yourself in the latter, you won't enjoy the benefit of a bonus bedroom to serve as your home office, but you may still fashion a worthy place to work. Review these straightforward suggestions and see how to make a home office in a small apartment in Fishers.
Small Apartment Home Office Ideas In Fishers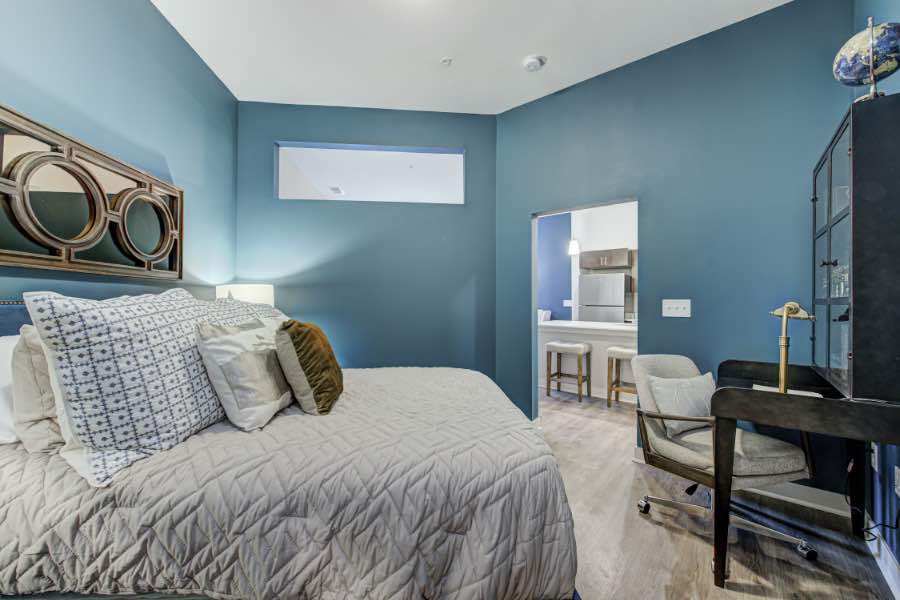 Setting up a home office in your
apartment in Fishers
doesn't have to be expensive or complicated. Here are some suggestions to keep in mind when crafting your own.
Choose a suitable desk. Selecting a desk of a proper size to accommodate your room is essential. If you use a laptop, a desk only needs to be about 20 inches deep. Your work surface is ideally about 28 inches off the floor and can be as wide as you can fit. Be sure you have room for an additional monitor. You'll be happy you have one when you have PDFs up, a conference call going, and ten other windows open. Really tight on space? Consider a two-tier collapsible desk you can hide away when it's not in use.
Where to put the desk? If you can tuck your desk neatly into a corner, wonderful! But you might have to get more innovative on placement. A slim desk may be moved directly behind a couch. You can integrate a small area rug and desk lamp to help define the space as your home office. An unused wall on one side of a room will also do nicely. Hang some pictures or intermix some plantlife so you aren't looking at a blank wall all day.
Let your desk serve a dual role. If you're tight on space, utilize your desk for more than a desk. Move it adjacent to your bed and let it serve as a nightstand. Or don't utilize a desk at all and work at your bartop or dining room table.
Use floating shelves. These additions work great when your desk is next to a wall. You'll have more space for whatever you need and can easily blend shelving into your room's particular design.
Would You Like To Mix Things Up? Consider Your Property's Clubhouse Or A Standing Desk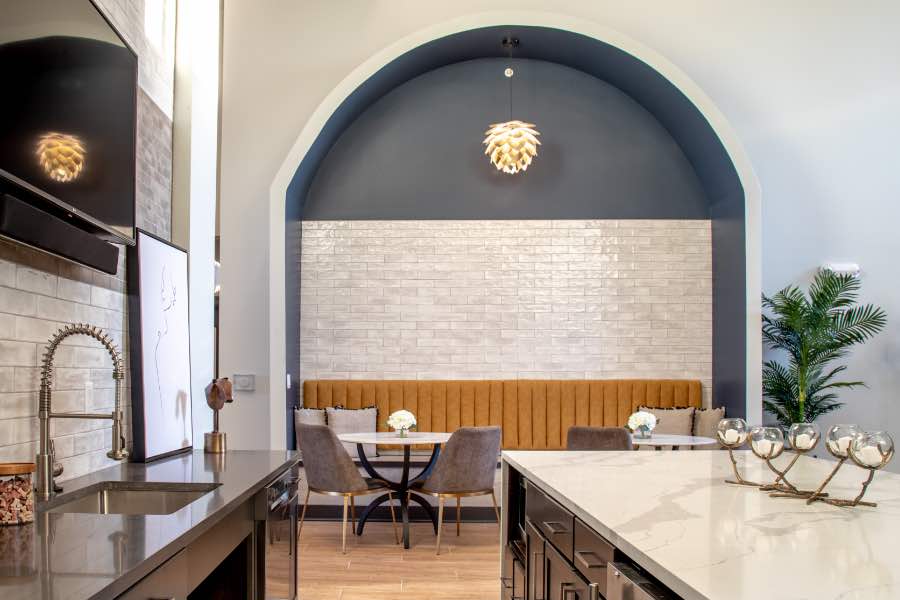 Your apartment community may have a clubhouse with a business center as
one of its amenities
. In the event you tire of looking at the same four walls, take your computer over to the clubhouse for a change of pace. The majority will have various chairs and tables that will work well as interim workspaces.
Looking for an alternative in your own living quarters? Try a compact standing desk to change your perspective and improve circulation. An inexpensive foldable laptop stand may help get your device at the proper height.
Here are some additional space-conserving items you can integrate into your small apartment home office in Fishers:
Folders you can hang on the wall
Small printer stand that works nicely under your work area
Small storage units you can attach to the your monitor's lower edge
Noise-limiting headphones for loud kids and roommates
Design Your Home Office In Your New Apartment At Spark Apartments
Your home office will look wonderful in your new apartment at Spark Apartments. We have various floor plans available to accommodate your remote workspace needs. Arrange a tour of our Fishers property or contact us at 463-210-1702 if you want additional information.