The Advantages And Drawbacks of Renting A House Vs. Renting An Apartment In Fishers

You've decided that you want to rent in Fishers, but will you choose a house or an apartment? Either choice gives you a place to call home, but apart from that, they may differ quite dramatically. When picking between renting a house vs. renting an apartment in Fishers, compare the pros and cons of each before making a final choice.
The Benefits And Disadvantages Of Renting A House In Fishers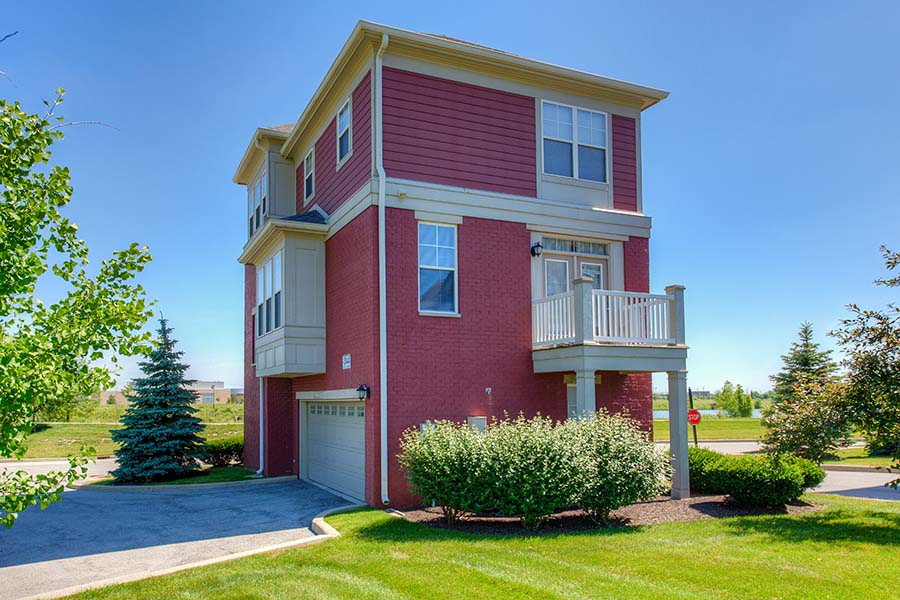 Renting a house in Fishers appeals to people who want plenty of space and privacy. On the other hand, renting a house often involves additional responsibilities.
The Pros
Additional square footage: The bulk of houses are larger than apartments. When you require a wealth of square footage for family members, pets, or your possessions, a house will likely have the additional rooms you want.
An abundance of outdoor space: In addition to more space inside, houses usually have yards for energetic kids or four-legged companions. Apartments have outdoor common areas, and maybe even a dog park, but very little private outdoor space.
Added privacy: Fed up with the noise coming from your neighbors? When you rent a house, you won't need to worry about sharing walls with strangers which leads to hearing each other.
The Drawbacks
Higher costs: Because they're more spacious, it often is more costly to rent a house vs. an apartment in Fishers. In addition, utilities for a whole house are higher, and you may need to enlist someone to mow if you're unable to handle it yourself.
Do your own maintenance: Numerous rental home leases make a requirement that you help keep up the property. If you despise yard work, renting a house might not work for you.
The Benefits And Disadvantages Of Renting An Apartment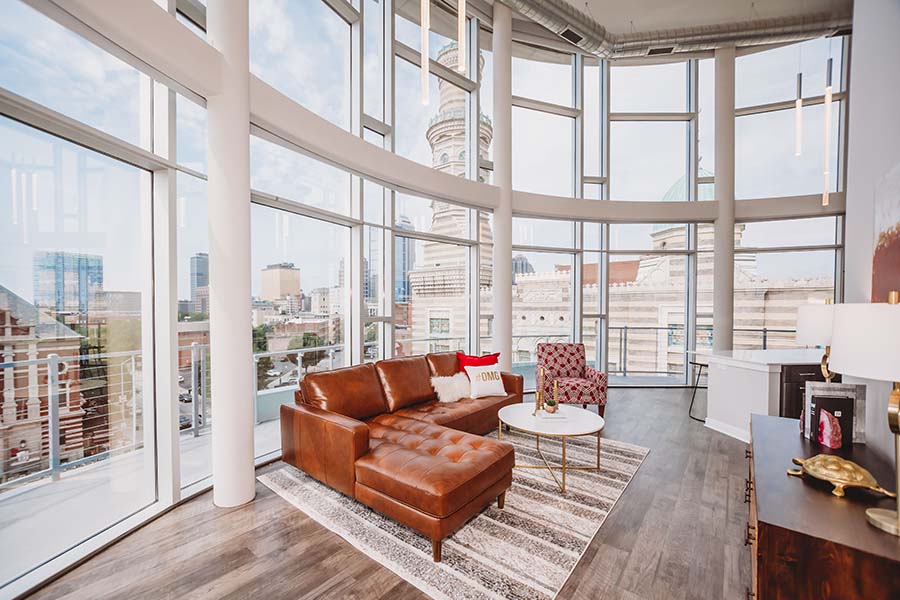 Renting an apartment comes with lots of conveniences and amenities. Many people enjoy the simplicity of renting an apartment if they aren't in need of the space and privacy often found in a house.
The Benefits
Maintenance-free living: When renting an apartment, a maintenance team takes care of all repairs and contracts landscapers to care for the property.
Fun amenities: Numerous apartment properties have various conveniences that boost your experience, like a swimming pool, exercise room, or dog park. It's great to have these extra bonuses in your own backyard with no additional charge.
More units to select from: If you need to rent, you'll have an easier time locating an apartment over a house. This is even more true if you have to find something quickly.
More affordable: If you have a tight budget, there's a greater probability that you'll discover an apartment in your price range. It's also more affordable to run the A/C and furnace in an apartment than a house, and you'll never have additional costs such as a lawn service.
The Disadvantages
Less privacy: In an apartment, you have merely a wall between you and other tenants. If you don't want to hear other occupants right next door, you might think again about opting for an apartment.
Smaller living space: You have the ability to locate spacious apartments in Fishers, but the majority of apartments have smaller living areas and less storage than a house.
Discover The Ultimate In Apartment Living At Spark Apartments
If you want a rental with all the benefits of apartment life, talk to Spark. Our spacious units and first-class amenities will immediately make you feel like you're home. Schedule a tour or place a call to 463-210-1702, and we'll help you find the right apartment for you.